UIC is excited to host the 56th annual MIKI conference.
For the last 55 years, the Departments of Medicinal Chemistry from the Universities of Minnesota, Iowa, Kansas, and Illinois at Chicago have participated in a Medicinal Chemistry Meeting-in-Miniature, better known as "MIKI". This year, students from the University of Wisconsin will also be participating for the first time. The MIKI meetings are organized entirely by students at the host university and are among the most successful regional meetings in medicinal chemistry.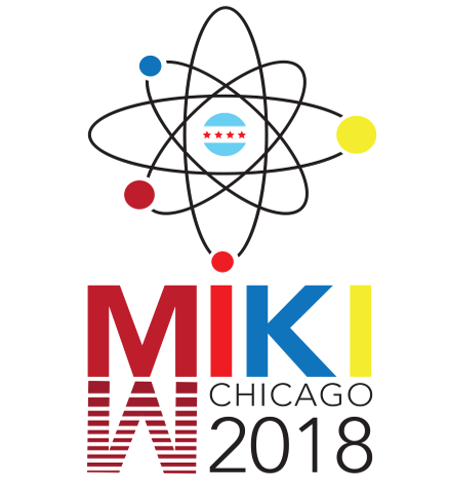 MIKI brings together over 200 graduate students, post-doctoral fellows, faculty members and alumni for three days in a collaborative and friendly environment. This atmosphere catalyzes the multidisciplinary exchange of ideas across specialties of medicinal chemistry including drug discovery, chemical synthesis, bioanalytical chemistry, natural products research, chemical biology, drug metabolism and biological mechanisms.  Graduate students from these areas come together to develop their networking and communication skills, while increasing their breadth of knowledge in the diverse field of medicinal chemistry.
We are grateful to our sponsors!